CUSTOMER SUPPORT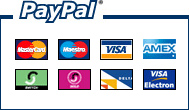 Who We Are
Stockaudio.gr is an online shop for professional audio equipment. Using our production facilities, we manufacture,  market and distribute quality audio systems under our own brand.

Our mission is to provide quality audio equipment through our innovative Packs and Products, in extremely competitive prices.

Stockaudio.gr is a part of TMC Publishing Group.